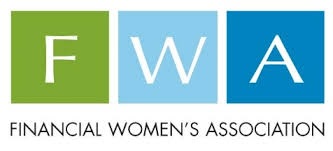 Financial Women's Association and PNC Bank are proud to sponsor a unique learning event.
Women Leaders Presentation on May 10, 2017
Overview:
While data suggest that women are increasing their presence in the workplace and taking on more supervisory and middle management responsibilities, only a small percentage occupy positions at the highest levels of organizational leadership.* Among the causal factors of this is the disparity in the types of challenges men and women face as they ascend leadership ranks.
This seminar is designed to help those who wish to develop a more diverse workforce by offering a data-driven approach to professional development designed to help women overcome some of the unique challenges they face on the road to senior leadership roles.
During this presentation we will explore the findings of a comprehensive study in which we identified the most common challenges and barriers facing women as they ascend the leadership ranks, which of these challenges create the most negative impact, and the techniques that successful women have used to overcome these various barriers.
A Unique Opportunity for Attendees
Your registration to this event entitles you to a free Caliper personality assessment. To get the most from the event, Caliper suggests you complete the assessment beforehand so you can have your results with you and review them from the perspective of qualities that distinguish women leaders shared during the event.
If the assessment is completed by April 26, 2017, your results will be included in the presentation as part of the FWA group. In addition, if you would like a verbal consultation, Caliper is offering a one-on-one debrief at the discounted rate of $100.
The Caliper Profile Assessment for FWA
Why should you attend the seminar and participate in the study?
If you attend the event, you will have the chance to see how your particular personality attributes line up with other women in your industry.
By taking the Caliper Profile and receiving the individual coaching session, you will get objective, third-party feedback on your attributes in relation to your current role and learn how to focus on inherent traits relative to your position. In addition, a one-on-one session can improve your self-awareness and how it relates to your job. You and your coach can develop a targeted self-development program. This information can enhance your ability to motivate and coach others and you will gain the knowledge needed to help improve management and team performance.
To get started, simply fill out the form below and someone will contact you with a link to take the assessment. The assessment can take anywhere from 45-60 minutes to complete.
What is the Caliper Profile?
The Caliper Profile is a valid, EEOC and ADA compliant personality assessment that measures 22 personal attributes related to performance on the job.
The Profile is the cornerstone of Caliper's work and helps to identify a person's individual strengths, areas for development, abstract reasoning ability, and motivations in relation to a particular job.
If you have any questions about Caliper or the Caliper Profile, please contact Joan Arkuszewski at (609) 524-1383 or email JArkuszewski@calipercorp.com.
To learn more about Caliper, visit calipercorp.com.
About Caliper
Caliper is a talent management consulting firm that, for over 50 years, has helped businesses with hiring, leadership development, succession planning, and organizational change.
* (Carli, 2010; Eagly & Karau, 2002)